When women support each other, INCREDIBLE things happen.
The idea for WE Shop started a few years ago when talking with other Women Entrepreneurs regarding their desires for their businesses. It became apparent that the only thing holding a lot of these Women back was the lack of affordable rent in our area as well as not wanting to take the leap into the business world alone.
A majority of the Women who are part of WE Shop are local artisans who want to have a place to display and sell their art, while also being surrounded by a creative community. What makes WE Shop unique is that there is also an area designated as a creative classroom to be available for any Women Entrepreneur to utilize as well, even if they are not selling their products here. Some of the ideas for community classes that have been presented to me include but are not limited to; paint and sip nights, basic photography classes, refurbishing furniture, card and jewelry making classes.
If you are a female founder that is looking to network with other women entrepreneurs, join us!
Let us know if you are interested in a space to sell your goods or in doing a small to medium sized class to share your magic!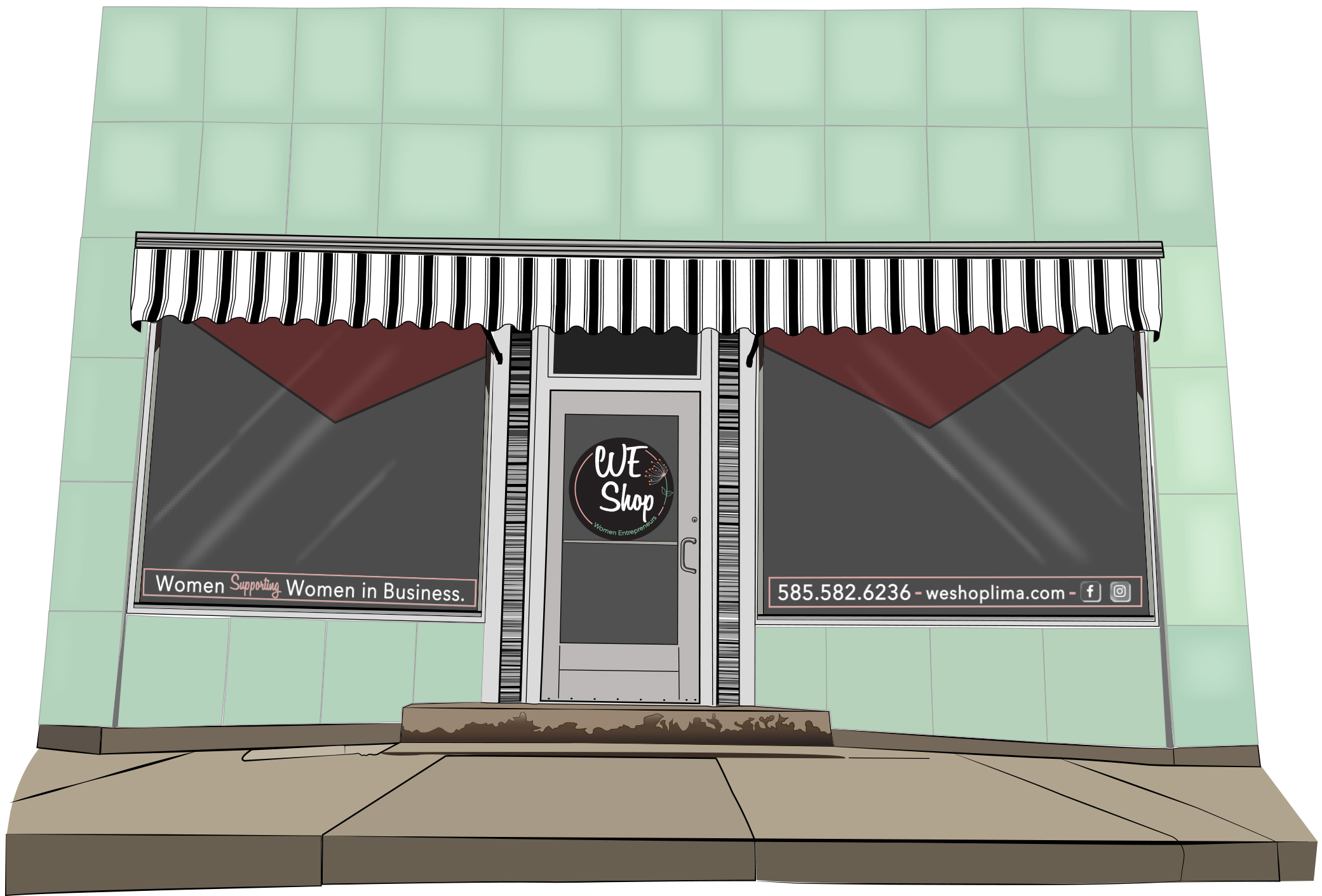 7310 E Main Street, Lima, NY.
WE Shop owner
M.A.Naber Home Staging
Marci Naber
My love of Interior Design started as far back as I can remember. I was able to look at floor plans and imagine myself living in them as well as what would look amazing where, with regard to decor and floor plan changes. I have spent a great deal of time flipping homes for profit. I also love to breathe new life into worn, old or outdated furniture pieces, through refurbishing furniture. I have several pieces that I have completed and sold as well as pieces that I have refurbished for family and friends, this is what I do for fun!
I have always wanted to own a shop and be able to have a space to work in creatively while refurbishing furniture. I look forward to building this community and having a supportive encouraging environment of Women around me. Please read below about the amazing group of Women that will be represented at WE Shop and the products they are selling.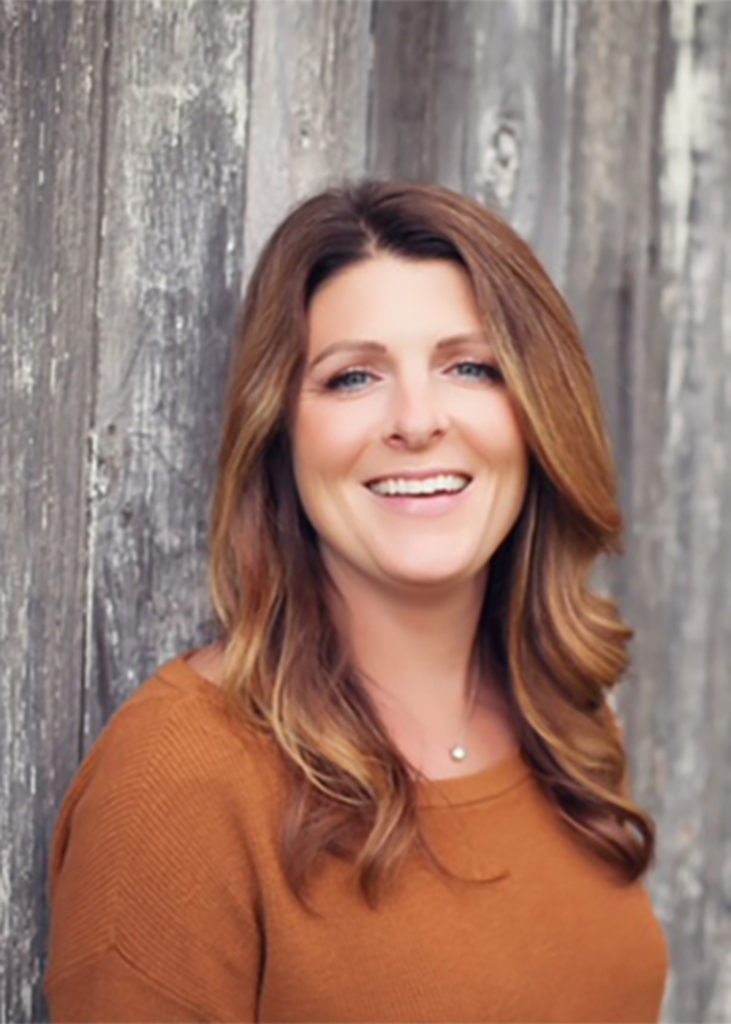 Bartoo Branding
Debbie Bartoo
My combined experience as a graphic designer, photography dabbler and degree in psychology has led me to specialize in branding. I love to creatively put it all together! That is how Bartoo Branding was started. Weather you're just starting out or have reached the point of out growing your DIY branding, you deserve a brand and website that serve your goals. As a designer, I also can do digital illustrations, photoshop work, ready to print marketing materials, greeting cards, and most anything you can come up with.
I have been looking for a creative environment to spread my wings, that is why I am very excited to be a part of this shop along with other local women entrepreneurs! 
Honeoye Remedies
Megan Angelo and
Emmy Hillegeer
Founded by a leading research scientist and a board certified clinician, Honeoye Remedies is committed to developing scientifically inspired, laboratory tested products of the highest standard that are free of harsh chemicals, perfumes, and artificial dyes. Our signature all-purpose skin balm contains Manuka Honey, Tea Tree Oil and a proprietary vitamin blend all hand-picked and scientifically proven to improve the appearance of scrapes, scratches, and irritated skin.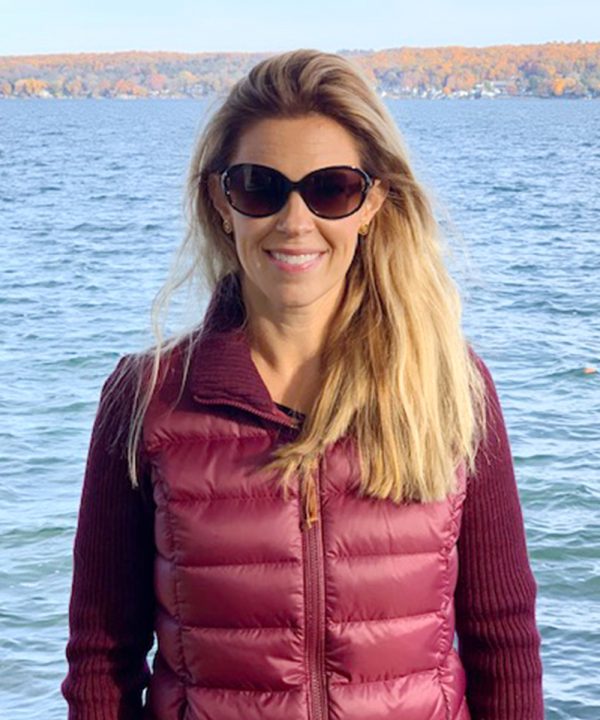 HouseKat Designs
Katrina Mitchell
Katrina Mitchell started up HouseKat Designs in December 2018 after she fell In love with the art of making hair "pretties" for her daughter. The business has since expanded to include earrings and other accessories. It is a far different pace from the news business where she worked for 15 years as a reporter anchor.
Katrina sells her creations at a few shops and hair salons in the Greater Rochester area and does a few holiday craft shows each year. She also takes orders on her website and facebook pages. When she is not busy making accessories, Katrina enjoys spending time with her husband and two young children.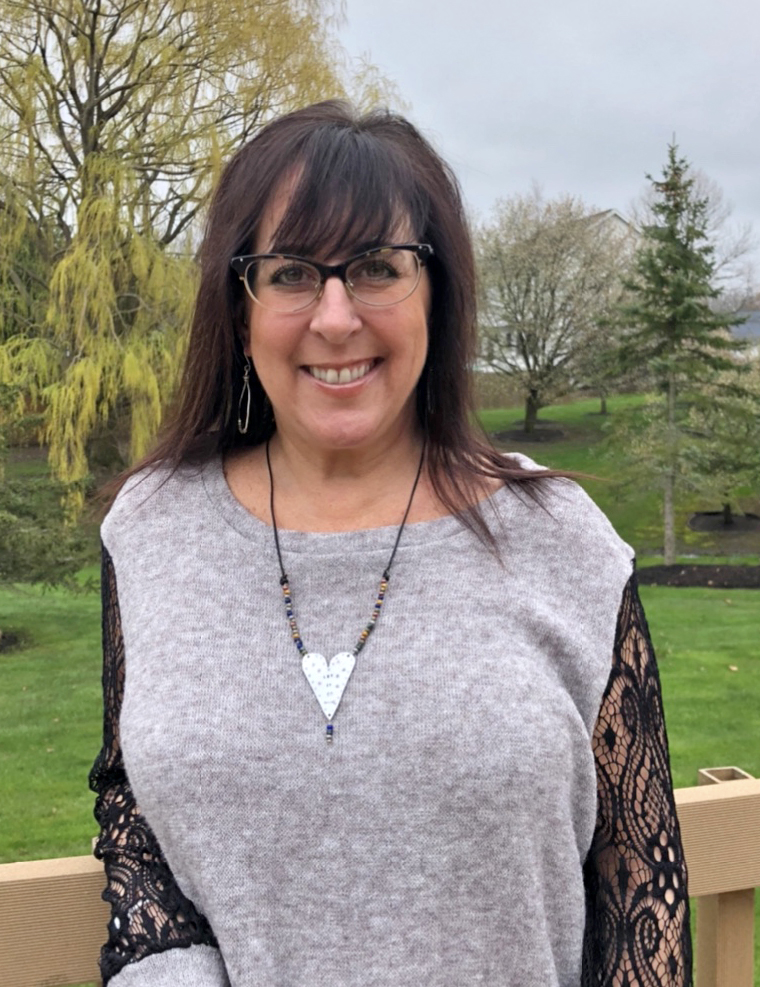 Mcl designs
Melissa LeBeau
Melissa LeBeau from mcldesigns is a local jewelry artist born and raised in Webster, NY. Melissa's passion for jewelry started at a young age, then slowly developed into a small business after having two daughters and quitting her daytime job. She loves working with metals, specifically sterling silver, copper and aluminum. When not working in the schools as a tutor, you'll find Melissa in her home studio either stamping metal, making pendants from metal clay or having fun with beads and leather. Her pieces have a unique, earthy, slightly boho style, suitable for everyday wear. Melissa is also happy to work with you to help design a custom look for yourself or someone special!
Nora Gelb Designs
Nora Gelb
Nora Gelb is a self- taught artist who loves to have fun and be creative. She resides in Pittsford, NY with her husband, four kids, and several four–legged rescue pets. With a psychology and nursing degree, she worked with mentally and developmentally challenged children and adolescence before starting her path in art. In 2011, Nora started Nora Gelb Designs which included hand painted furniture, frames, and home décor.  She enjoys painting all subject matter, using mixed medium and acrylic paints in her art.  Since 2015, Nora expanded her business by holding kids/ adult mobile paint classes and summer art camps. She also participates in local festivals, takes commissioned work, and supports various non- profit organizations in the community including Pluta Cancer Center Foundation, Moonshadow's Spirit, and Camp DayDreams.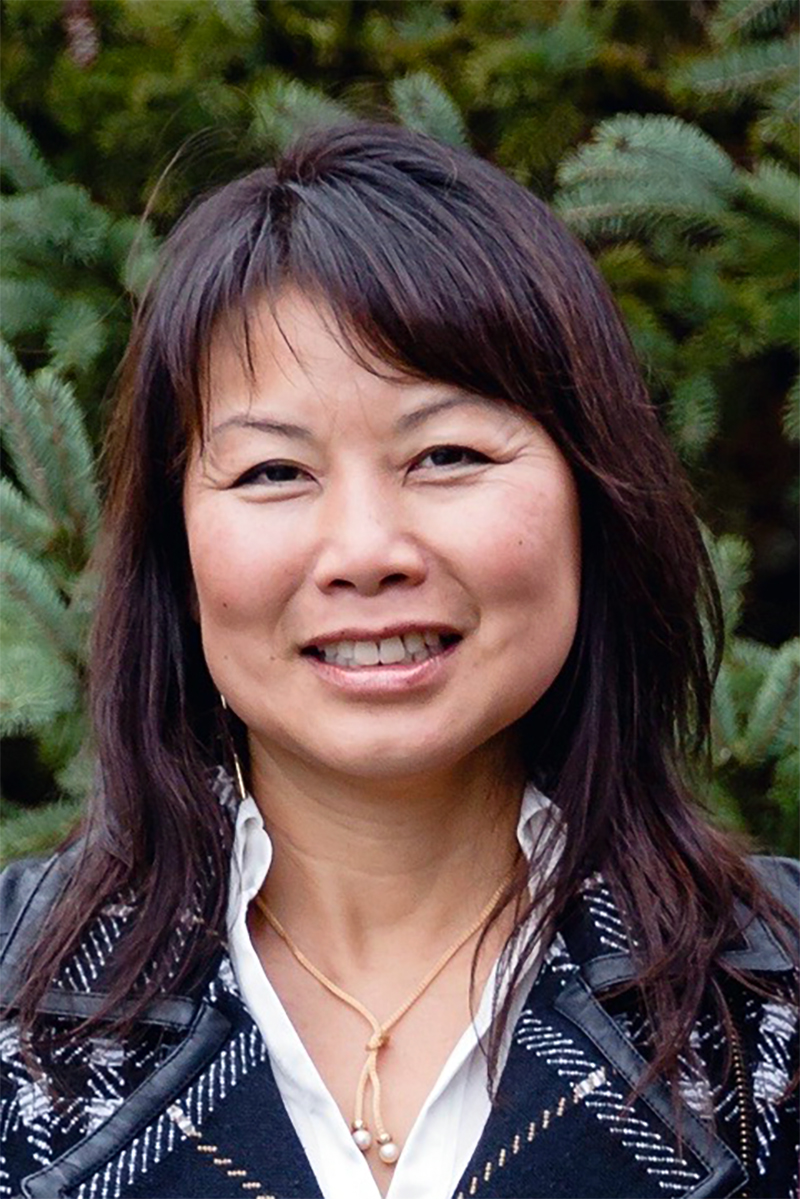 The Purple Pear Company
Jessica Lynah
Growing up on a small horse farm in Western New York, spending summers exploring the outdoors, and experiencing the beauty of seasons in the Finger Lakes region instilled a lifelong passion and respect for nature. I learned the purity, beauty, and fundamental need for living a life connected to our environment. The desire to design and create has always been a part of my life, as is making a conscious effort to do the best for my body and our earth. 
When I was expecting my first child, I centered my attention not only on the foods going into my body, but also the products I was using on my skin. Seeking out eco-friendly products with truly natural ingredients was a challenge. Being unsatisfied with store bought options lead me to the decision to make my own baby products and eventually other skin care essentials for all ages. I wanted pure and natural goodness for my babies, my friends, and I have a goal of sharing them with families everywhere. 
From a mother's love, a desire to make a difference, and the help of mother nature, The Purple Pear Company was born.
Uprising
Amie Wagner and
Peggy Torpey
Uprising is a nonprofit organization that serves vulnerable street children and families in Uganda through educational initiatives and efforts focusing on permanency. We believe that every child deserves the chance to fulfill their unique calling and we can change the world through hard work and compassion. Uprising offers inspirational apparel designed by Amie and one of a kind jewelry hand made by Peggy in order to fund this work. We hope you will join us and help a child to rise above poverty to change the world! 
I became involved with Vasayo, a global health and wellness company, because I enjoy being part of a natural solution to people's everyday health issues.  I offer products that support many common symptoms we all suffer from, including: sleep issues, pain and inflammation, brain health, lack of energy, weight control, aging, and vitamin/mineral supplementation.
Are you curious about what CBD is, and most importantly what it isn't? CBD is short for cannabidiol, and it is naturally occurring in the body already! CBD helps with so many different things, but it is very hard for the body to absorb. My CBD products are patented for being the best to absorb into the body. They are also THC free, which means you get all the benefits of the hemp plant without the psychoactive side effects. These CBD products are grown, processed, and packaged in the USA.
Helping others to improve their overall mental and physical health gives me a sense of purpose and makes my heart happy. All of my products are derived from natural non-GMO ingredients, are free of toxins, chemicals, and fillers, which is very important to me. 
I will keep some products in the store that are available for purchase, but if you want $10 off your purchase and special discounted prices, please order through the websites below.  If you are a vet, you get an extra 10% off all products when you order on-line also.
If you're curious and would like to talk more, please reach out to me. 
Y'ALL Earrings
Amanda Driscoll
Several years ago I feel in LOVE with leather earrings; the down to earth look, the durability, and the lightweight nature of them spurred an addiction. This is the love that gave birth to Y'ALL Earrings! Y'ALL Earrings are unique, gallery type pieces, that are reasonably priced and accessible for all. I offer designs to accessorize any look, from formal, to casual. I want you to feel LOVELY everyday, without breaking the bank! Y'ALL Earrings are 100% handmade by me: a once upon a time Texan living in NY.  You may notice nods to Texas in my styles, such as product names and descriptions.
Because this all started with me just "playing" with colors and designs, you'll notice that most of my pieces are very limited in quantity. When you purchase something from Y'ALL, you're wearing something special that isn't mass produced. I also guarantee my pieces.
I gladly take custom orders for ANYTHING:  special events, groups, and weddings.  Contact me for more information.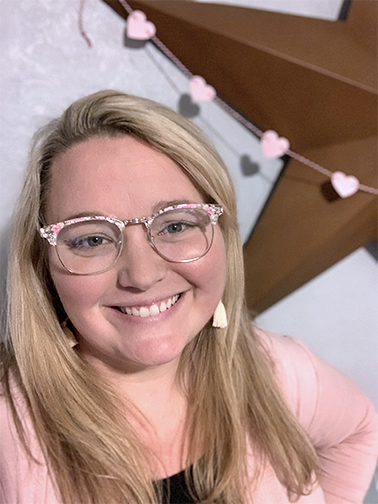 We have the perfect spot to share your skills with others. The shop's classroom space can accommodate up to 10 people comfortably. Each class host is responsible for bringing their own supplies and for any clean up afterwards. The space is available to rent for up to 3 hours per class. For further details please email Marci Naber, shop owner.
7310 E Main Street
Lima, NY 14485
TUES – THURS  10:00 -2:00